You got an Instant Pot and you're excited to start using it. But you're not sure where to start? I was terrified of my Instant Pot when I got my first one! How can I convert my favorite recipes into Instant Pot recipes? And what are the easiest recipes to start with?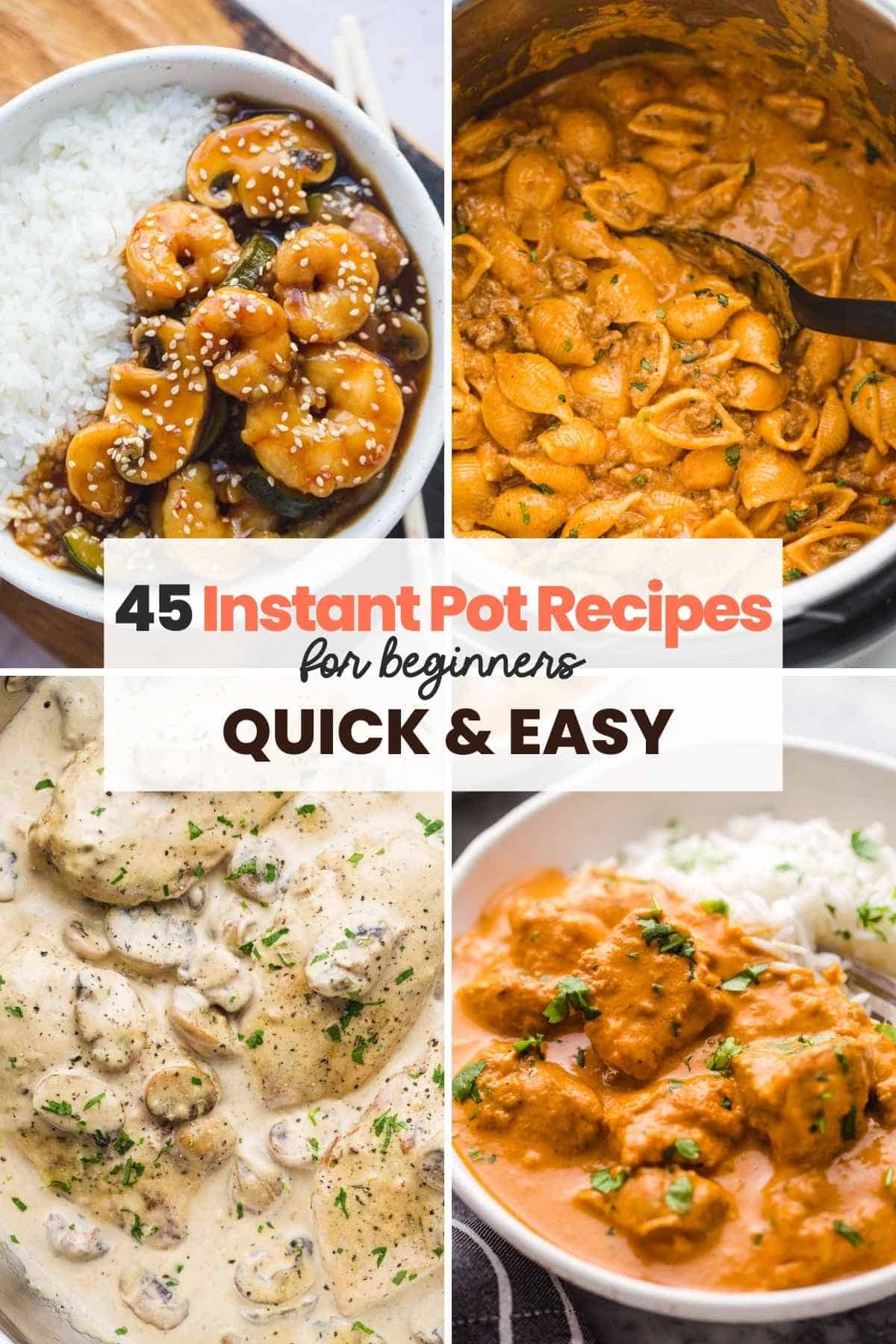 I compiled a list of my best recipes that are suitable for beginners, with straight forward steps and remember that you will need to scroll down to the recipe card to find the amounts of the ingredients used in each recipe.
I also wrote an Instant Pot Guide that covers everything from all of the Instant Pot terms, to care and cooking times!
Join our private Instant Pot and Air Fryer Facebook group where we share exclusive recipes, and answer all of your IP and AF questions! We hope to see you there!
Instant Pot and Air Fryer Recipes and Hacks
Private group · 15,000+ members
Welcome to the Instant Pot and Air Fryer recipes and hacks group! In this group we share great and some exclusive recipes that you can make in your In…
If you have any recipe questions, leave a comment on the recipe post and I will get back to you as soon as I see it. Happy cooking!
Instant Pot Recipes for Beginners
In this list, you will find everything from tacos and burgers, to chicken alfredo, Chinese take-outs, rice pudding and many more! All of these recipes are so easy and quick to make, so you don't need to be an experienced Instant Pot user to be able to make these dishes.