Need help planning your Easter dinner meal? Sides dishes are what makes Easter dinner fantastic so I gathered some light, quick, easy and colorful Easter side dish ideas for you to make this year.
I always have a few colorful sides on my Easter menu plan, and we almost never end up with any leftovers. If you're an Instant Pot fan or an owner of an air fryer, or perhaps just use your trusty oven, here you will find many tasty sides to choose from.
These Instant Pot potatoes are cooked to perfection with butter, herbs, and garlic. Served with grated parmesan cheese and parsley. A wonderful side dish to go with any meal, and ready in just 20 minutes!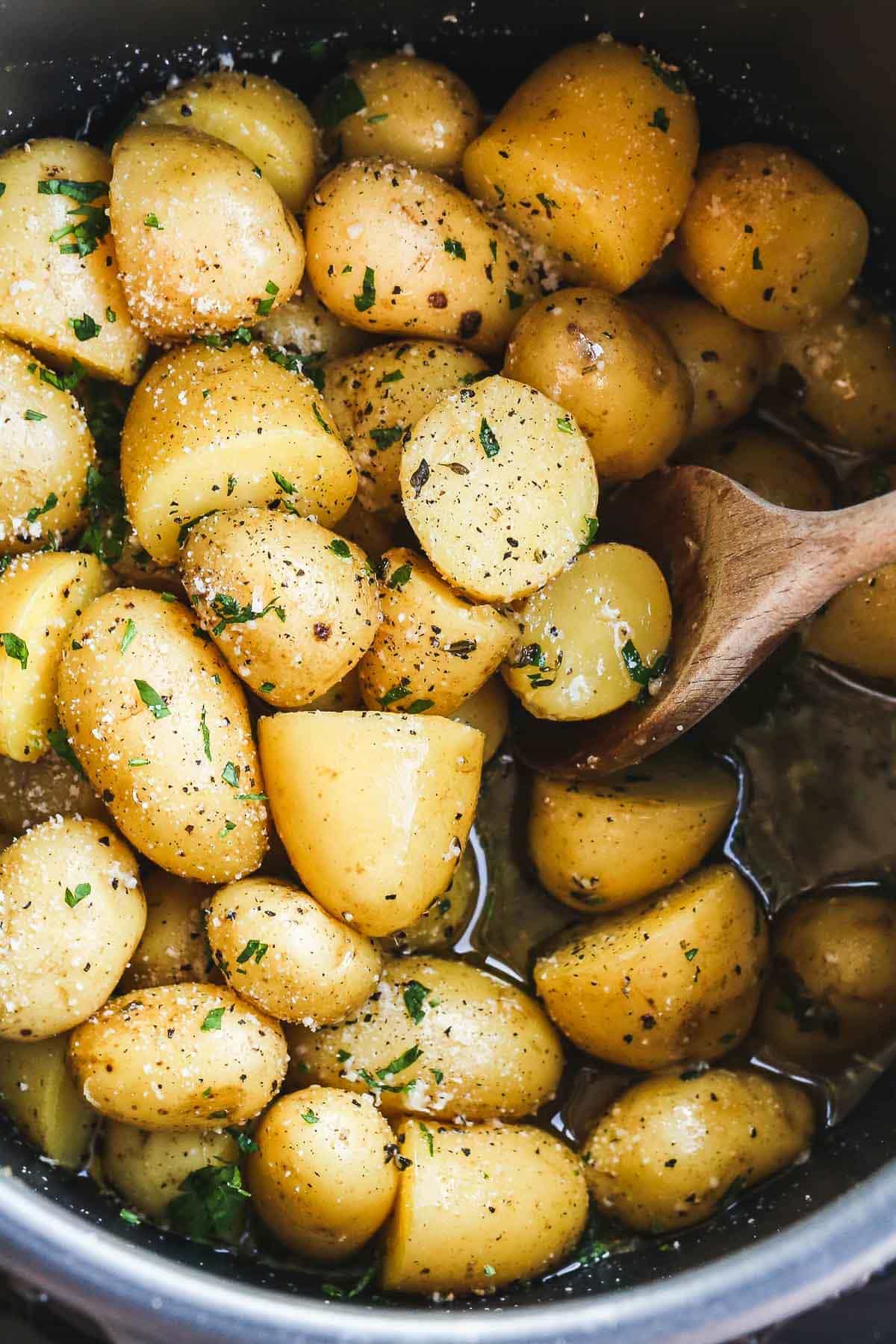 Creamy, garlicky, delicious and cheesy scalloped potatoes! Baked in a rich cheesy sauce till perfection, this side dish is perfect for your Easter dinner and pairs well with ham or beef dishes.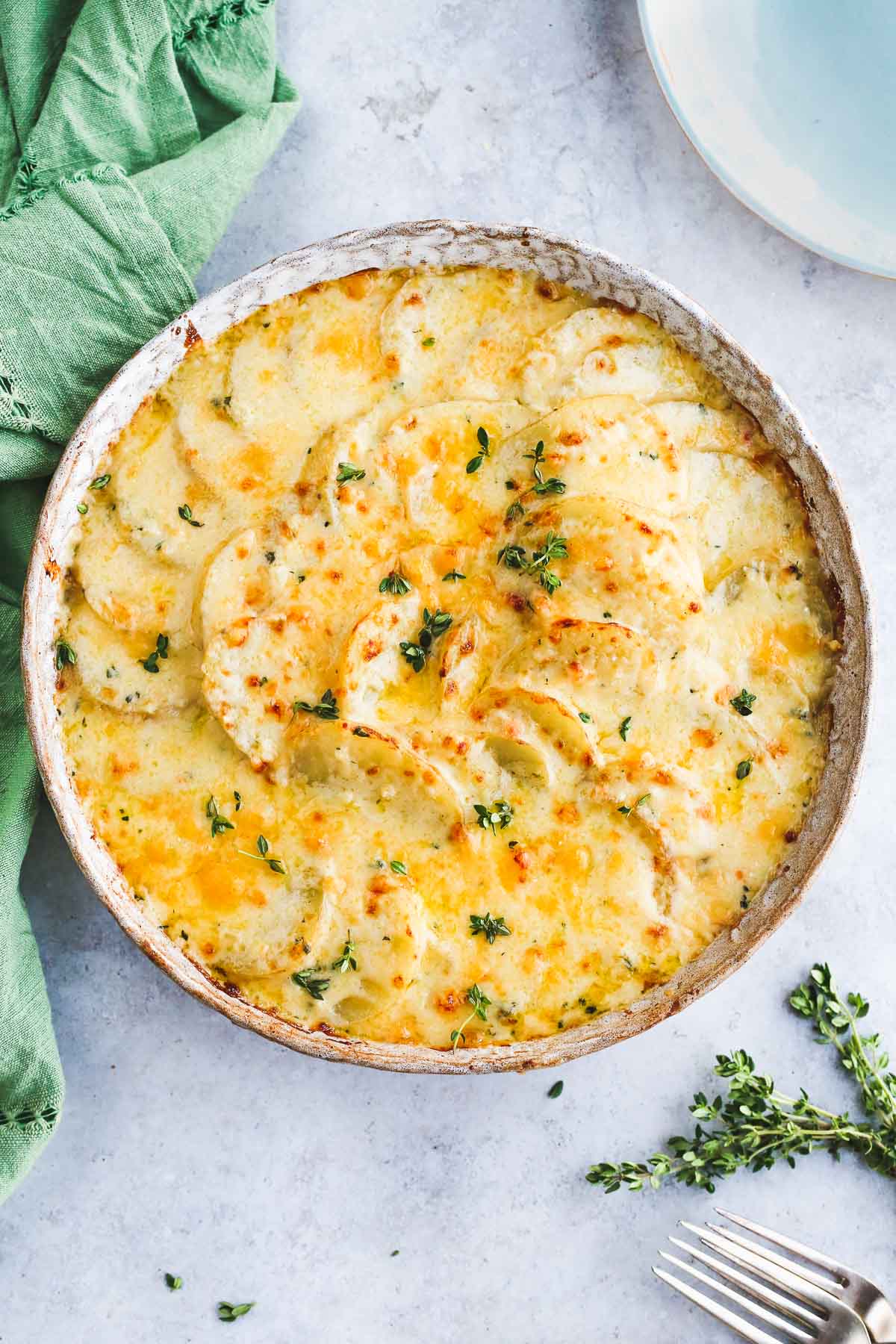 These Instant Pot brown sugar-glazed carrots make a wonderful side to accompany any meal. They are an absolute must for your Easter dinner, and they're really easy to make!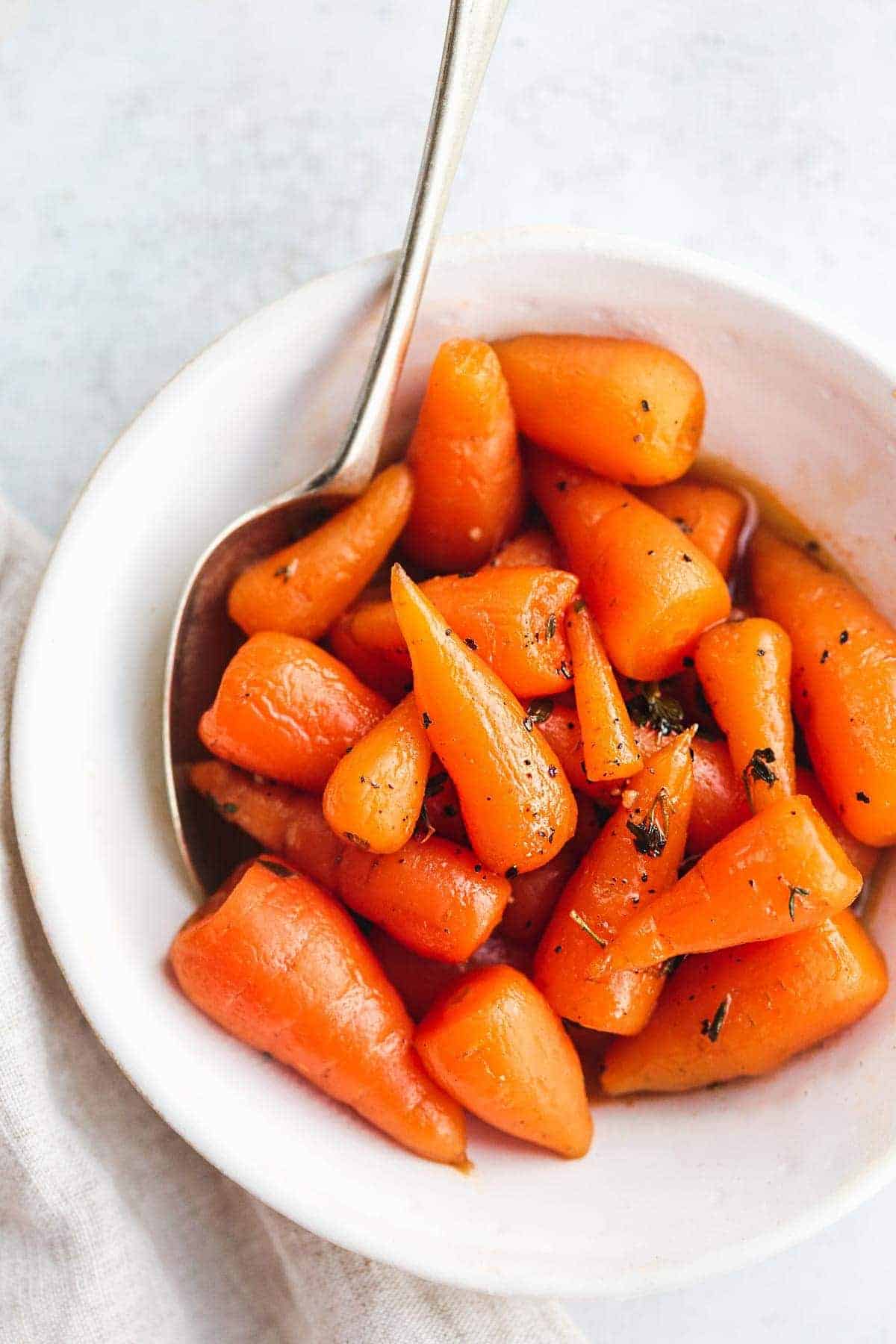 Simple and easy low-carb Instant Pot brussels sprouts side dish. This recipe is family-friendly as it's loved by adults and kids alike. 
Easy and quick Instant Pot corn on the cob that is cooked in just 2 minutes! Try this method and you will never boil corn on the cob over the stovetop ever again! This corn makes a wonderful side dish that the whole family will love.
Air fryer asparagus makes a great side dish to be served on the side of any meal! Cooked to perfection in just 8 minutes, this recipe is easy, quick and requires very minimal effort.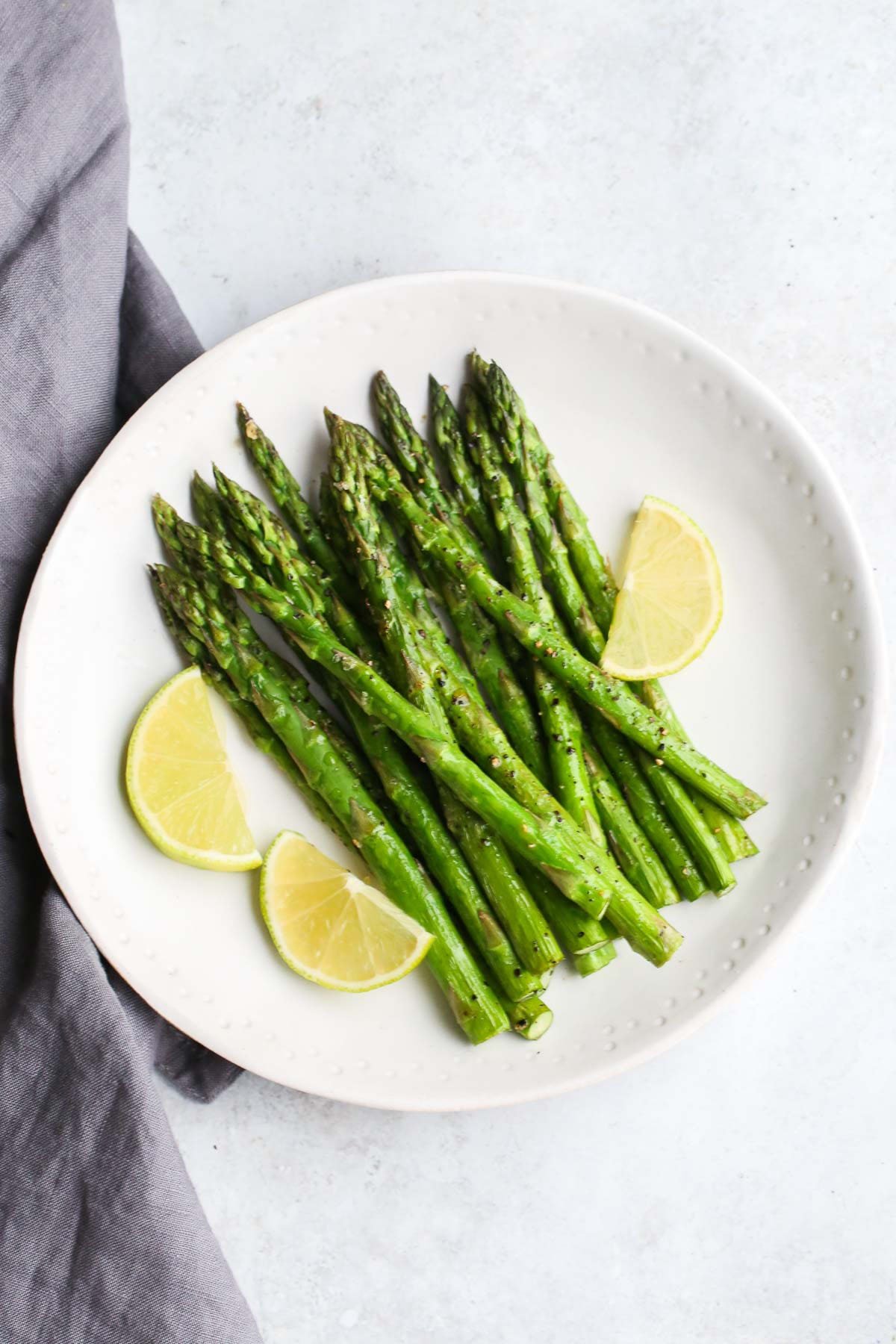 Smashed new potatoes with garlic and herbs make a wonderful side dish! These new potatoes are boiled until they're soft and tender, then baked in the oven with all the seasonings until they're crunchy and crispy from the outside, but still, have very creamy centers.
Vegan potato cakes made with leftover mashed potatoes, rice, carrots, onions and parsley! These potato cakes are crispy and lovely from the outside, but super soft from the inside. They are so easy to make, and the kids love them. Naturally gluten-free, and suitable for toddlers. Also great for freezing and make ahead meals.
Roasted Swede or roasted rutabaga makes a simple but tasty side to be served on your holiday dinner. It's so easy to make, full of flavor and ready in just half an hour.
These crispy corn fritters served with cucumber parsley salad and yogurt sauce are bursting with flavor! They're healthy, tasty and the kids love them.