This homemade fajita seasoning is so easy to make, tastes much better than store-bought mixes and can save you a lot of money! It also allows you to control the amount of spiciness that goes into the mixture.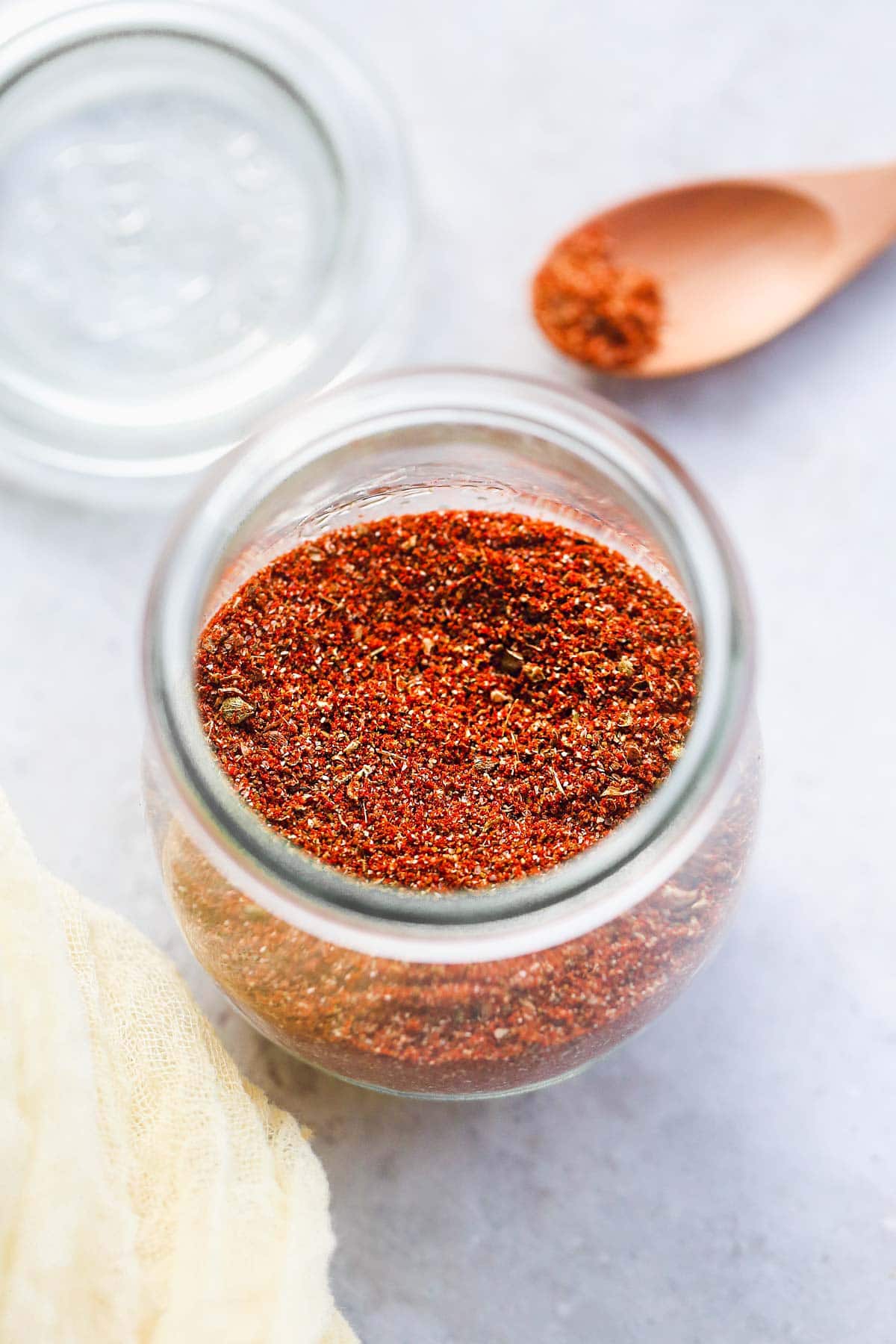 FAJITA SEASONING RECIPE
I stopped buying store-bought spice mixes a long time ago for these reasons: I seemed to always forget to pick up the right seasoning at the grocery store, and then I realized how easy it is to make my own mixes at home, and I once read the list of ingredients on a store-bought packet and couldn't understand why do they add so many chemicals in there!
So I started making my own spice blends. Sometimes I toast the spices and grind them using a pestle and mortar, but for this fajita seasoning recipe, I will just show you the right ratios to make a jar of a great tasting fajita seasoning the easiest way possible.
This fajita seasoning is great to be used with chicken, meat, seafood, tofu, veggies and can even be added to soup.
HOW TO MAKE FAJITA SEASONING
You will need a few basic ingredients, and I added some extras that are completely optional but add a lot of the flavor.
The main ingredients:
Chilli powder
Cumin
Paprika (smoked or not)
Black pepper and salt
The optional extras (recommended):
Garlic powder
Onion powder
Cayenne
Oregano (or other herbs like parsley or cilantro…)
Measure out all of the spices and put them in a bowl, then give them a good mix! And that's it, your fajita seasoning is now ready!
You can easily double or triple this recipe depending on how much seasoning you need. I personally make a big batch, and always have enough seasoning to use on hand.
Store in an airtight jar for as long as you'd like.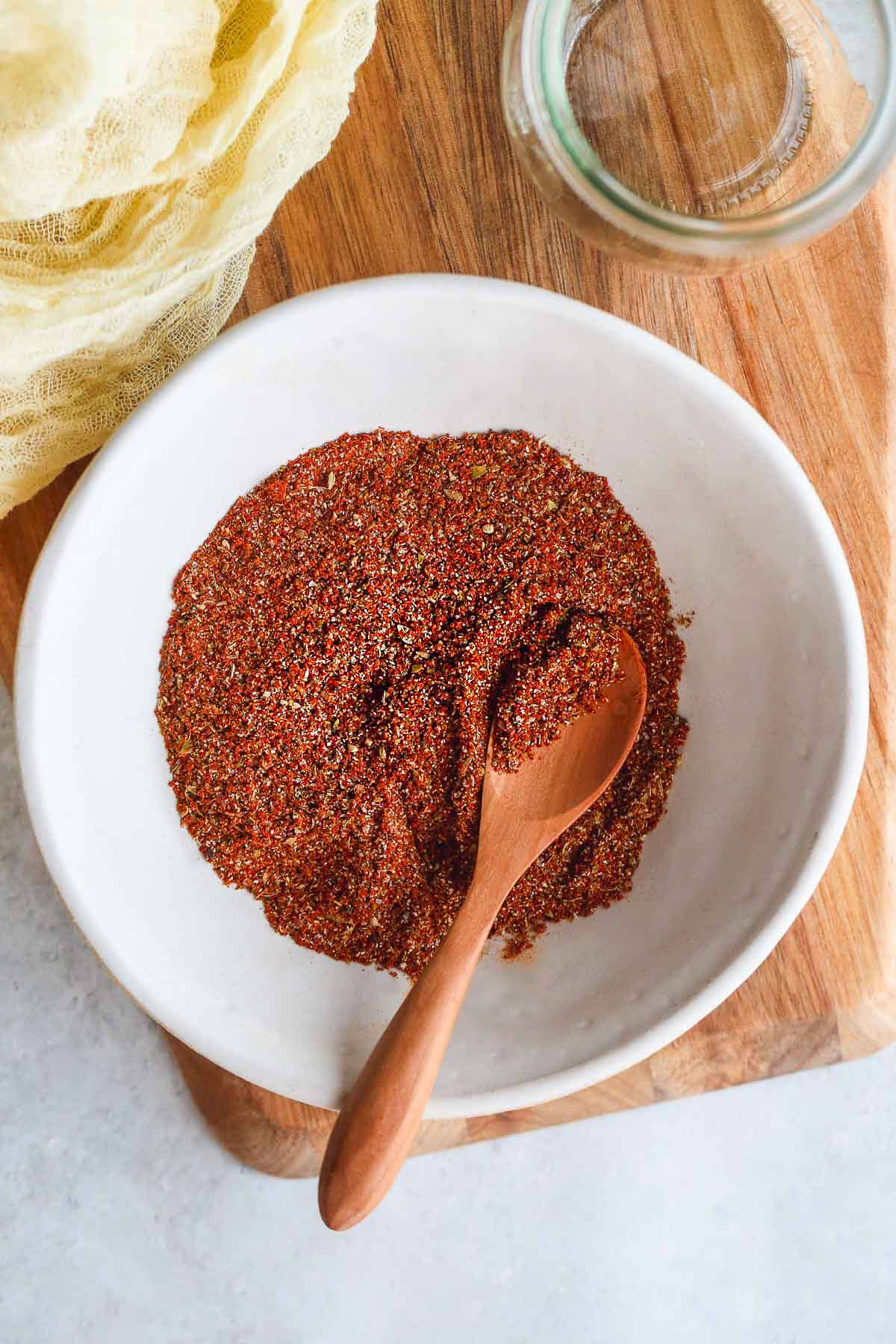 MORE FAJITA SEASONING TIPS
You can double or triple the amounts below to make a bigger batch of fajita seasoning.
You can reduce or increase the amount of salt. The salt is moderate in this recipe, so if you are watching the salt then you can reduce it or increase it if you want it a bit saltier.
If you want a spicier fajita spice mix, then just add more paprika and cayenne. You could also add red chili flakes if you like.
Feel free to add more dried herbs if you like dried parsley or cilantro.
If you're looking to make tacos, I have a taco seasoning recipe that you can follow!
CUTE LITTLE JARS
I have different kinds of jars in my cupboard. Some of these jars are reused (jam and pickles jars), some are thrifted, and the rest are bought. Here are my favorite kinds of jars that you can use for storing homemade seasonings:
These are the weck jars that you see in my pictures. I use them all the time and they're my favorite!
I also have these quilted ball jars that are supposed to be used for storing jelly, but I find them perfect for spices.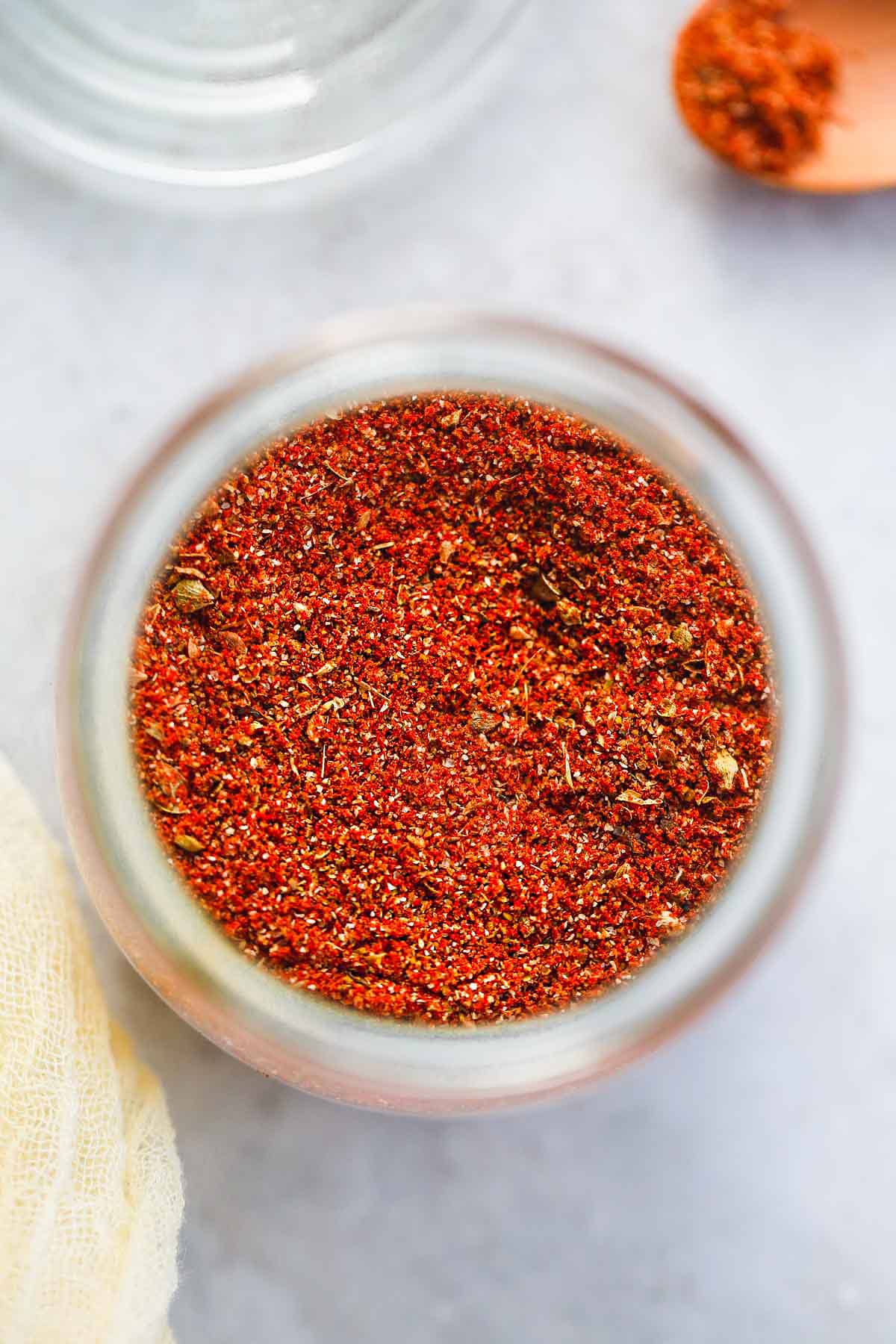 FAJITA RECIPES
So now you're ready to make fajitas using your homemade fajita seasoning, below I linked to different fajitas recipes that you're going to love!
More homemade seasoning recipes
If you make this rasta pasta, please don't forget to rate this recipe and share a picture on social media. Tag #LittleSunnyKitchen in your posts as I would really love to see what you make! Thank you for supporting Little Sunny Kitchen, so I can keep sharing my family recipes with you for free.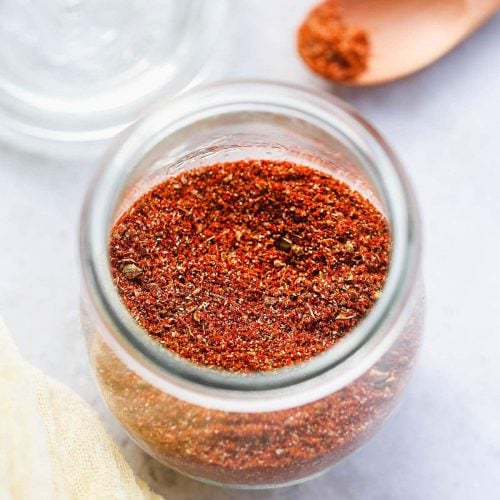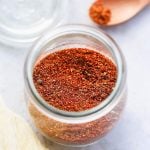 Homemade Fajita Seasoning
This homemade fajita seasoning is so easy to make, tastes much better than store-bought mixes and can save you a lot of money!
Print Recipe
Ingredients
2

tbsp

Chilli powder

4

tsp

Cumin

2

tsp

Smoked paprika

4

tsp

Garlic powder

2

tsp

Onion powder

2

tsp

Cayenne

2

tsp

Oregano

1

tsp

Black pepper

2

tsp

Salt
Instructions
In a bowl, mix all of the spices together and store in a sealed jar.
Diana's Tips
The fajita seasoning amount will be enough to make 3 chicken fajita recipes using 12oz (350 grams) of chicken.
Nutrition facts
Calories:
166
kcal
|
Carbohydrates:
31
g
|
Protein:
8
g
|
Fat:
6
g
|
Saturated Fat:
1
g
|
Sodium:
4942
mg
|
Potassium:
814
mg
|
Fiber:
12
g
|
Sugar:
3
g
|
Vitamin A:
8314
IU
|
Vitamin C:
4
mg
|
Calcium:
178
mg
|
Iron:
11
mg