Bring the state fair home with this wonderful funnel cake recipe!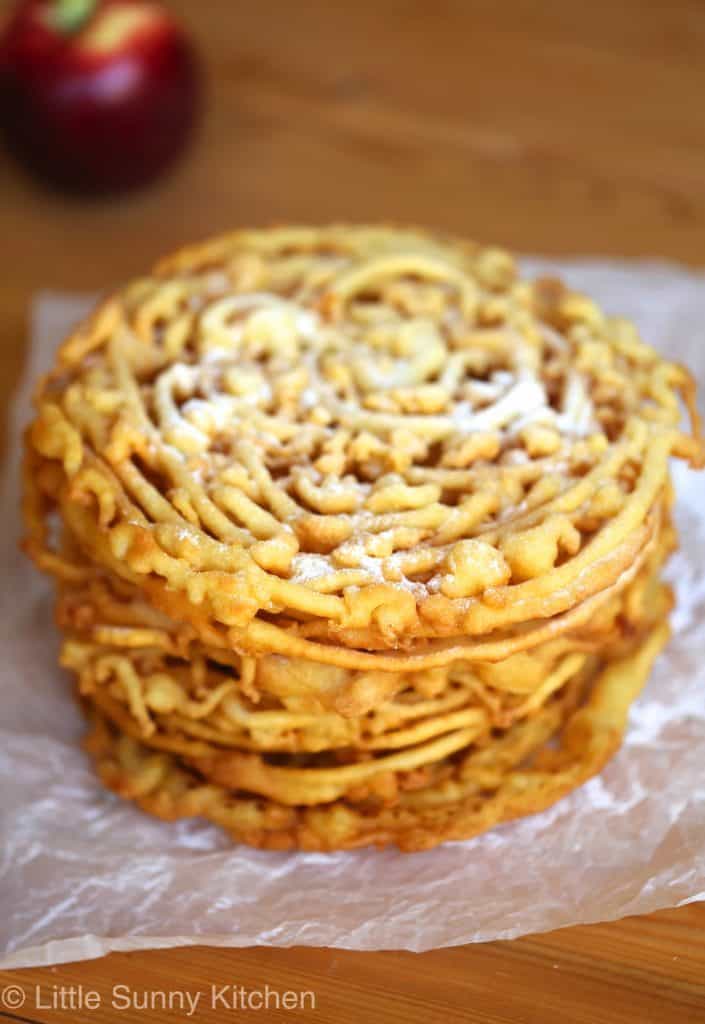 Another family favourite! I am sharing this recipe with you today because in my family we really enjoy making and eating funnel cakes! I love fair food, but this doesn't mean that you can only get funnel cakes at fairs, as the homemade funnel cakes are just as good as the fair ones. They're super easy to make, are ready in no time, and you will have fun making them!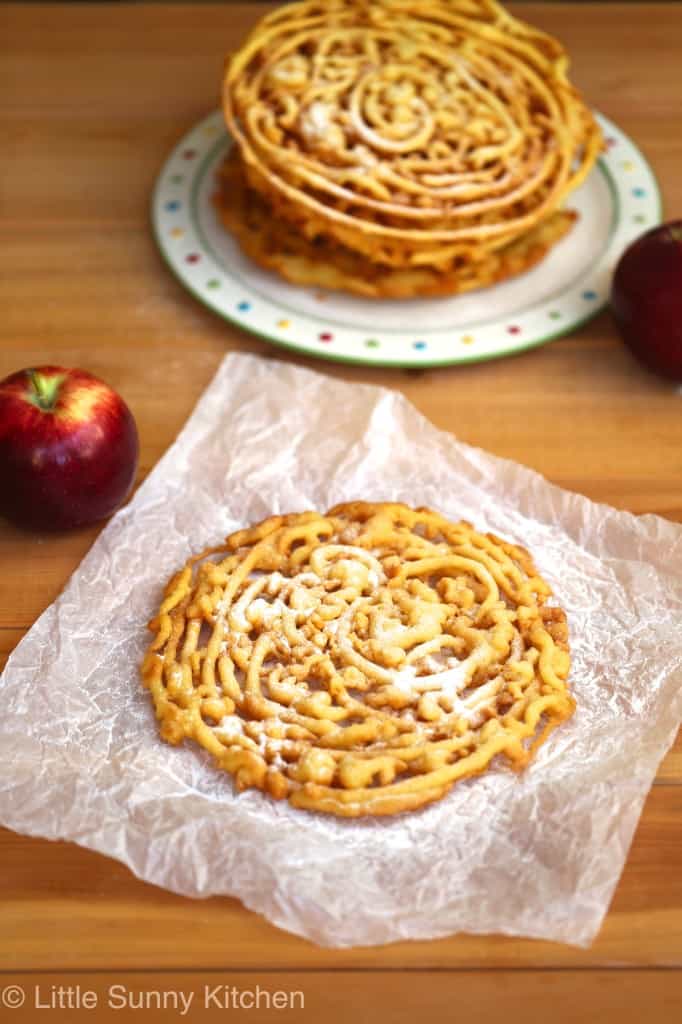 Funnel cakes are made by pouring the smooth batter into hot cooking oil forming a circular pattern and deep frying until golden brown and crispy…And you get beautiful funnel cakes! I went to my parents' house this weekend and made 12 of these beauties, gone in like half an hour!!
My favourite topping is powdered sugar, but you can also add chocolate syrup, ice cream, fresh fruits, jelly, cinnamon, or any other topping you like!
Homemade Funnel Cakes
Bring the state fair home with this wonderful funnel cake recipe!
Print
Pin
Rate
Ingredients
2

cups

milk

1

egg

1

tsp

vanilla extract

2

cups

all purpose flour

1

tsp

salt

1

tsp

baking soda

1

tbsp

sugar

4

tbsp

melted butter

powdered sugar for topping

oil for frying
Instructions
Combine all ingredients (except for melted butter) in a large bowl and beat until batter is smooth. Carefully fold in melted butter and quickly mix to make sugar that it does not cook the egg if the butter is still warm

Heat oil in a frying pan, pour batter into a funnel and use your finger to stop the flow of the batter when needed. When oil is hot release your finger and move the funnel into circular motion to create spiral shapes formed into one huge circle. Fry until batter is slightly puffed and is golden brown.

Sprinkle with powdered sugar or top with your favourite topping.