A super easy, 3 ingredient, no bake eggless mango mousse.
3-Ingredient Mango Mousse
Mango is my favorite fruit, and I came up with the simplest dessert (ever) that you can make using mangoes. Whether you have frozen or fresh mangoes available, you can make this. It's so easy, quick, and the result is always great!
The Ingredients
Here's what you need to make this mango mousse:
Mango – either fresh or frozen. The sweeter your mango is, the better this mango mousse will taste.
Sweetened condensed milk – this will add flavor, sweetness, and creaminess.
Yogurt – I have tested this recipe using plain natural yogurt and Greek yogurt, and both worked fine.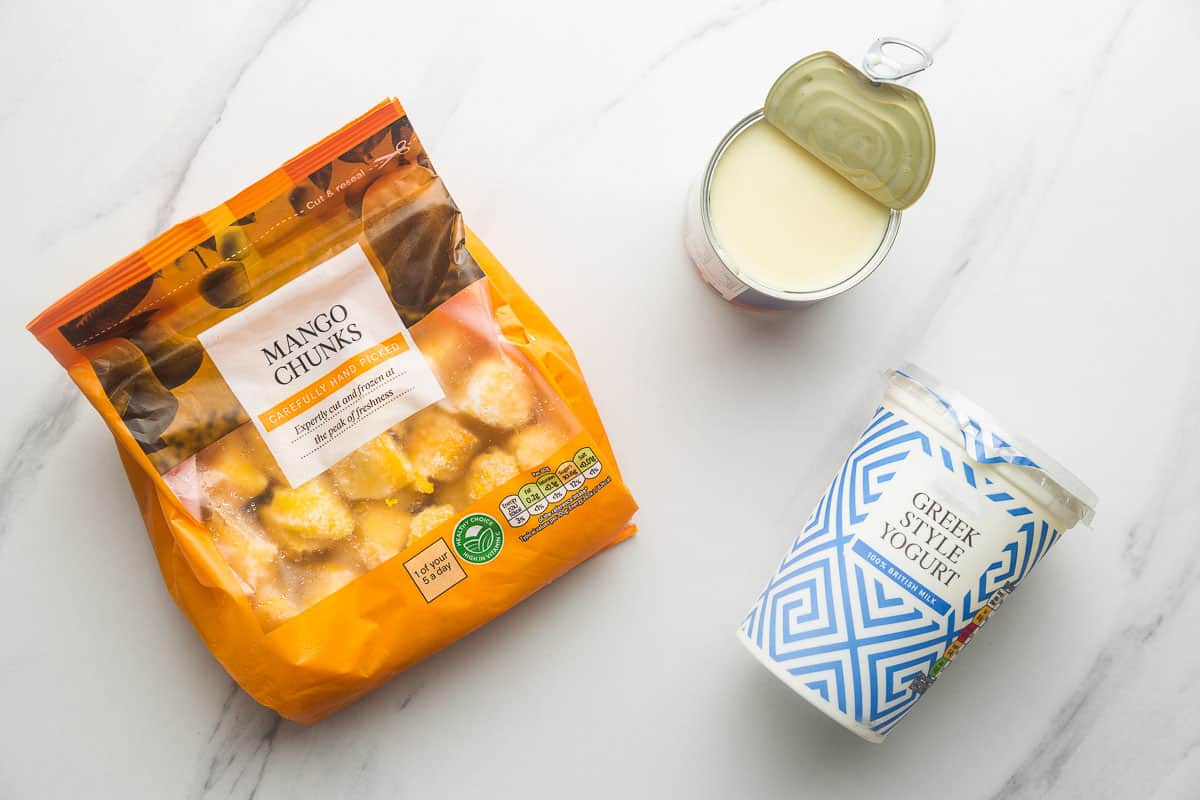 The Directions
Simple place all of the ingredients in a food processor or a powerful blender, and blend until you get a smooth and silky consistency.
Pour the mixture in a glass bowl or a ceramic baking dish. Chill for at least 4 hours, and preferably overnight before serving.
How to Cut and Dice a Mango
The easiest way to cut mangoes is by using a sharp knife and a cutting board. I've seen many people using a glass or a cup, but I find the knife method much easier. Here's an excellent tutorial on how to cut and dice a mango, and that's my preferred way.
This simple dessert only takes 5 minutes to make, you will absolutely love the silky smooth texture. It is full of flavor, and it will be gone within a day or two I can guarantee that!