Recreate the iconic Old Bay Seasoning right in your kitchen! Our version combines sweet paprika, celery salt, dry mustard, and other special ingredients to closely match the store-bought favorite. It's not just for seafood; this seasoning shines on chicken, veggies, and more!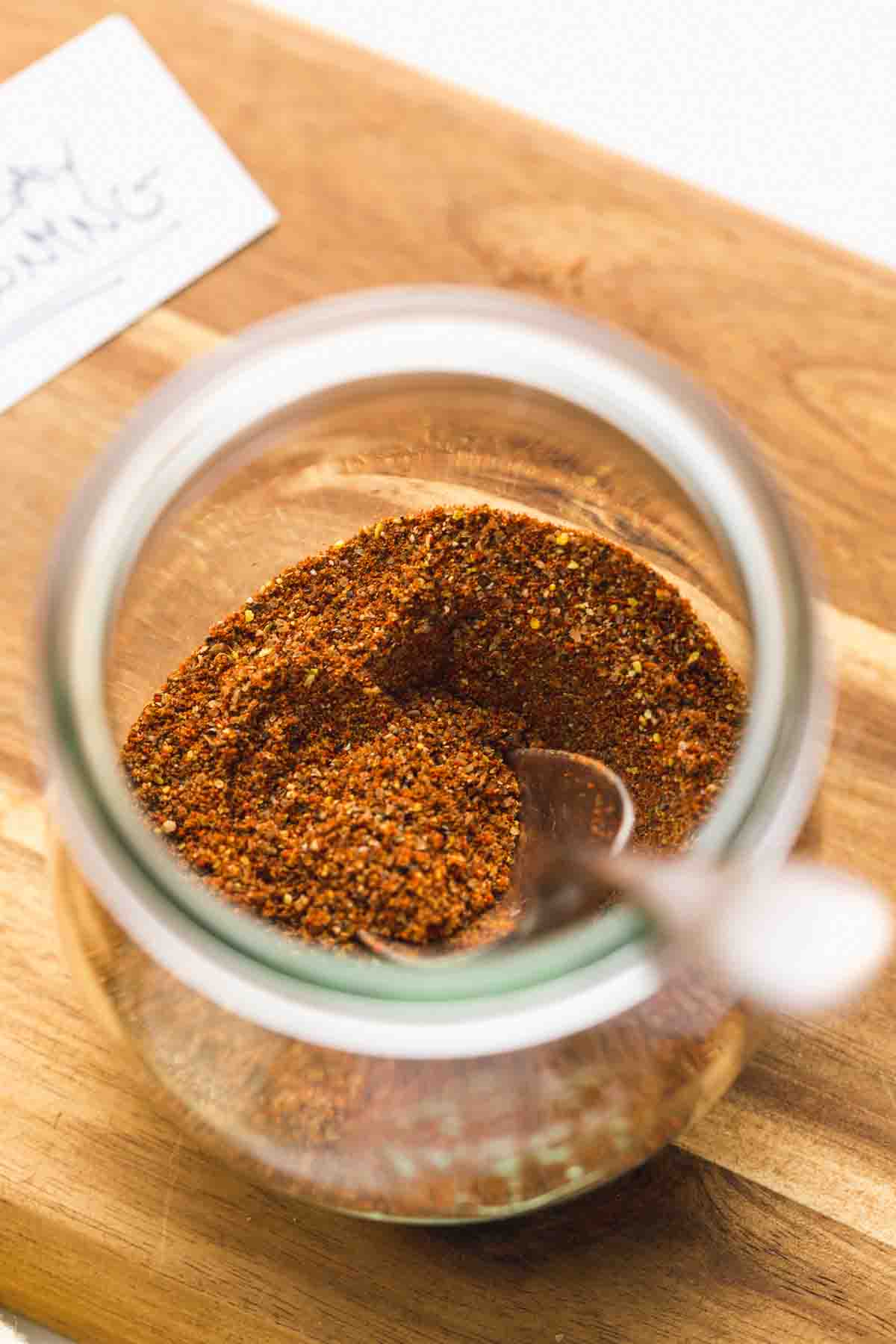 What is Old Bay Seasoning?
Old Bay Seasoning is a famous spice mix made by McCormick & Company. It started in Maryland in 1939 and is now loved by many people all over the country. The yellow jar tells us it has ingredients like celery salt, red pepper, paprika, and black pepper. But there are more ingredients that are kept secret. Some think the first recipe had up to 18 different spices!
I tried many times in my kitchen to make a mix that tastes just like Old Bay. When you taste it, you'll notice strong celery flavor, sweet paprika, spicy cayenne, and a hint of cinnamon.
The Story Behind Old Bay Seasoning
A long time ago, during World War II, a man named Gustav Brunn came to America from Germany. He had a special tool for grinding spices. In Maryland, he got a job at McCormick, a big spice company. But because he didn't speak English well, he lost his job in a week.
But Gustav didn't give up. In 1939, he started making his own spice mix near a place in Baltimore. At first, he called it "Delicious Brand Shrimp and Crab Seasoning." Later, he changed its name to "Old Bay" after a famous boat route in the area.
People really liked the taste of Old Bay, and soon, many people wanted to buy it. Funny enough, the big company McCormick, where Gustav worked for a short time, bought Old Bay in 1990. They still make it the same way Gustav did.
Homemade vs. Store-Bought
When it comes to seasoning, especially something as iconic as Old Bay, the question often arises: Why make it at home when you can just grab a jar from the store? Let's break it down:
Cost-Effectiveness: Making your own seasoning at home can often be more wallet-friendly in the long run. Think about it: Many of the spices used in this recipe might already be in your kitchen. Buying them in bulk can save you more compared to frequently buying small jars from the store.
Flavor Differences: While the store-bought version is tried and true, there's something special about a homemade blend. You can adjust the flavors to your liking. Want it spicier? Add more cayenne. Love the warmth of cinnamon? Toss in an extra pinch. The power to tweak is in your hands, making your dishes uniquely yours.
Knowing What's Inside: One of the biggest perks of DIY is knowing exactly what goes into your mix. No hidden fillers, preservatives, or ingredients you can't pronounce. Just pure, straightforward spices. Plus, there's a sense of pride in knowing you made it yourself.
What is Old Bay Seasoning Used For?
I call this 'seafood seasoning' as it's perfect for seasoning seafood in general, but you can use it for more than just seafood. Here are a few ideas:
Jazz up roasted vegetables.
Give popcorn a flavor twist.
Enhance fried and baked fish dishes.
Perfect for crab cakes and crab boils.
Add a sprinkle to dinner rolls for an unexpected flavor burst.
And if a recipe asks for sweet paprika, try this seasoning for an added zing!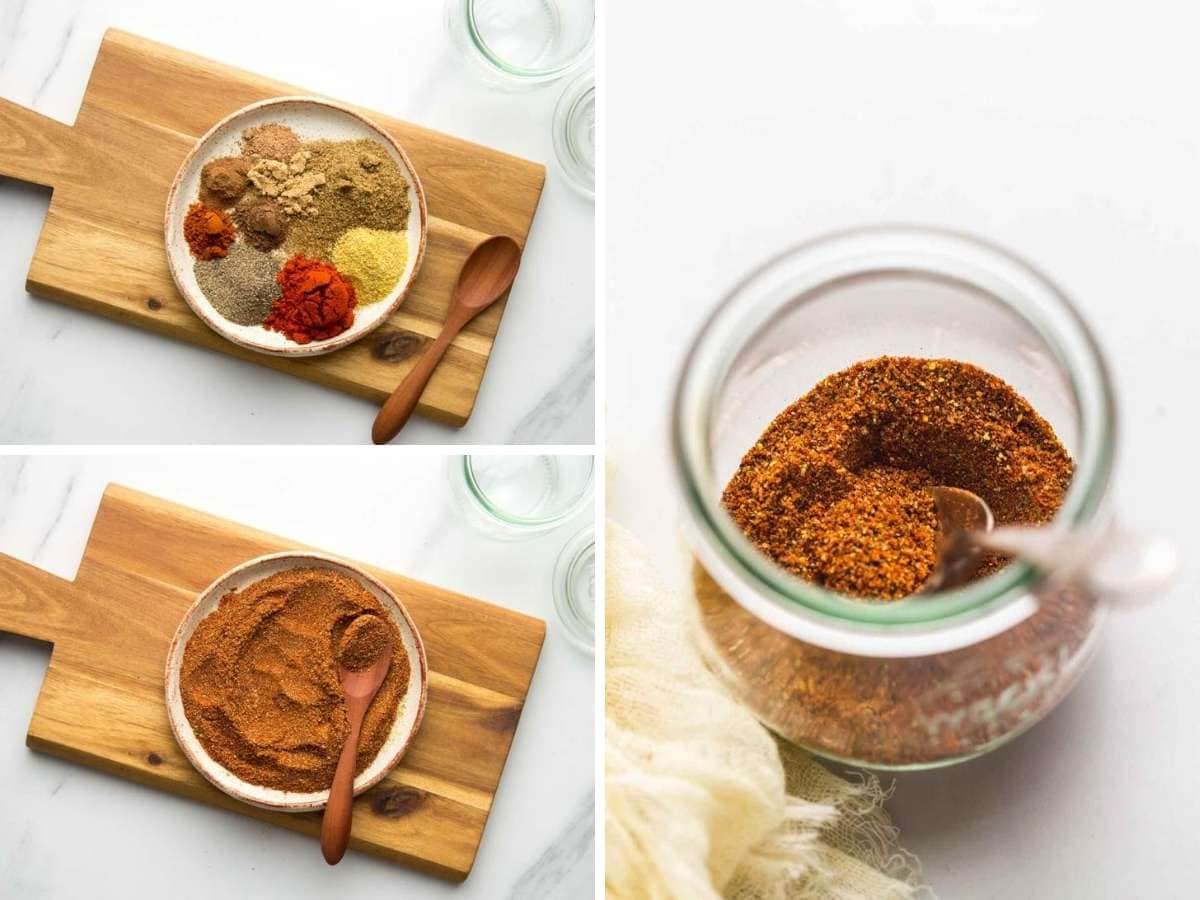 Recipe Tips
Spices are best when fresh. Use this blend within 3-6 months for optimal flavor.
Keep spices away from light and heat. Use sealed containers and store in a cool, dark spot.
Old Bay contains salt. When a recipe calls for both, taste before adding extra salt to avoid over-seasoning.
Whole Spices. If you have whole spices, simply grind them and mix with the ground ones to complete the blend.
What People Are Saying
"I used your recipe to make some Old Bay because I ran out. To anyone wondering, it turned out AMAZING! I was surprised to find out I had all the spices needed in my kitchen already. Big thanks for sharing this recipe!"
– Jennifer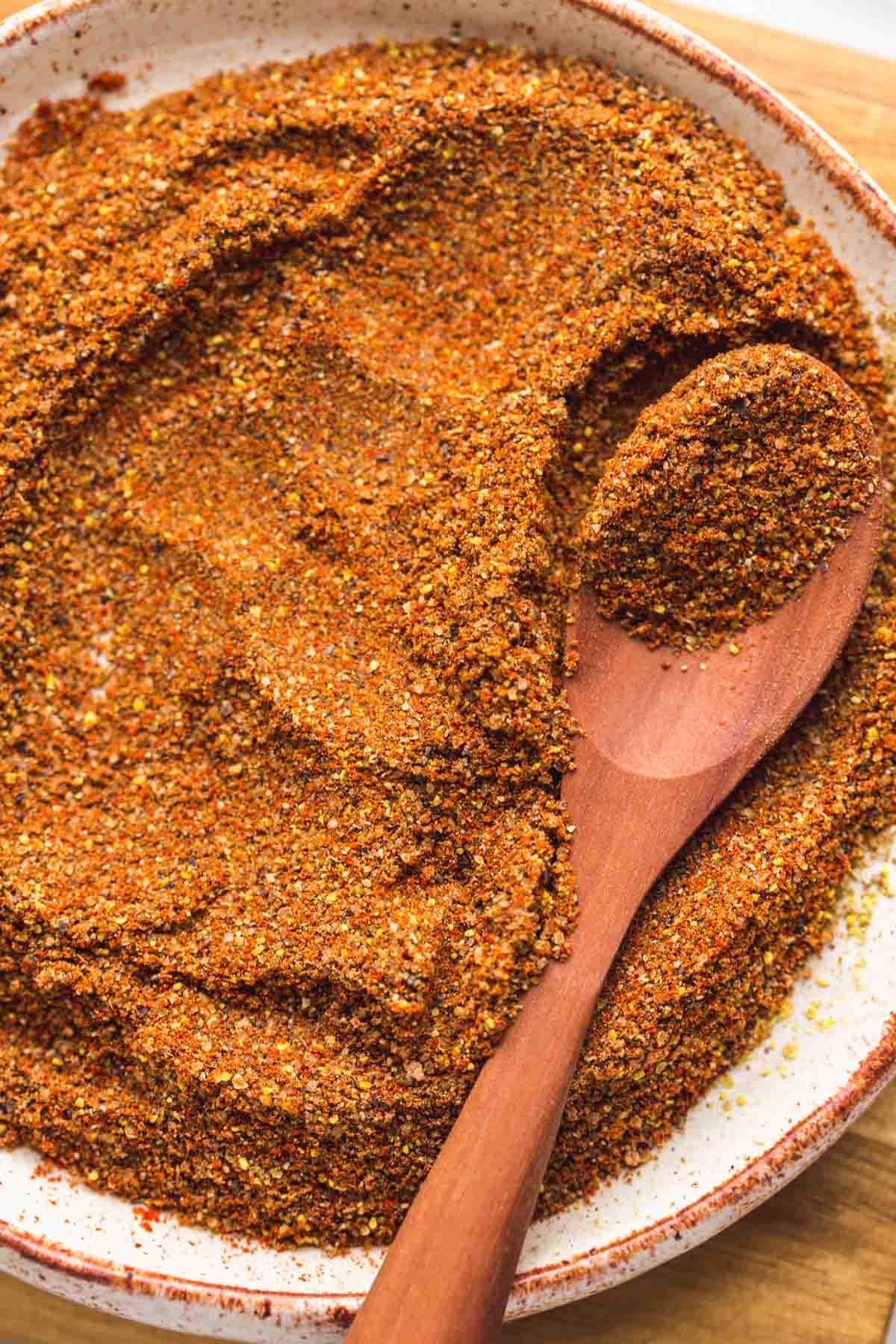 How to Use Old Bay Seasoning
Old Bay seasoning can make your seafood dishes even tastier. For a flavorful meal, try it with this Shrimp Boil. If you're in the mood for something warm and creamy, the Hot Crab Dip is a must-try. For a quick dinner, the Garlic Shrimp Pasta is both easy and delicious. You can also enjoy the simple goodness of Baked Shrimp. And on warm days, a fresh Shrimp Caesar Salad is perfect. All these dishes shine even brighter with the added kick of Old Bay seasoning.
Making your own Old Bay seasoning at home is fun, easy, and makes your seafood taste super yummy. If you tried making it, please review it and give it some stars below. And if you want to remember this for later, save it to your Pinterest board.
Did you make this? Be sure to leave a review below and tag me on Facebook, Instagram, or Pinterest!
Recipe
(Click stars to rate!)
Old Bay Seasoning
Homemade copycat Old Bay Seasoning made with sweet paprika, celery salt, dry mustard, and a few more secret ingredients.
Homemade copycat Old Bay Seasoning made with sweet paprika, celery salt, dry mustard, and a few more secret ingredients.
Ingredients
1

tablespoon

celery salt

2

teaspoons

paprika

1

teaspoon

ground dry mustard

1

teaspoon

ground black pepper

¼

teaspoon

cayenne

¼

teaspoon

ground allspice

¼

teaspoon

ground cinnamon

¼

teaspoon

ground nutmeg

¼

teaspoon

ground ginger
Instructions
Collect ground spices, combine them, and place them in a jar.

If using whole spices, then place in a grinder and pulse until you reach the desired texture.
Notes:
Adjust to Taste: Feel free to tweak the amounts of each spice to fit your personal preference.
Storage: Keep the seasoning in a sealed container in a cool, dark place to maintain its freshness.
Salt Content: Remember, this seasoning has celery salt, so be mindful when adding extra salt to dishes.
Versatility: While it's famous for seafood, try it on chicken, veggies, or even popcorn for a fun twist!
Freshness Matters: For the best flavor, ensure your individual spices are not too old before mixing.
Nutrition Information
Calories:
3
kcal
,
Carbohydrates:
1
g
,
Protein:
1
g
,
Fat:
1
g
,
Saturated Fat:
1
g
,
Sodium:
698
mg
,
Potassium:
9
mg
,
Fiber:
1
g
,
Sugar:
1
g
,
Vitamin A:
218
IU
,
Iron:
1
mg
This website provides approximate nutrition information for convenience and as a courtesy only. Nutrition data is gathered primarily from the USDA Food Composition Database, whenever available, or otherwise other online calculators.
© Little Sunny Kitchen