10 fabulous Instant Pot pasta recipes for every occasion! In this roundup, I've included everything from indulgent and creamy mac and cheese and chicken alfredo pasta to healthier recipes like Pasta e Fagioli and chicken noodle soup.
Pasta is my definition of ultimate comfort food and whether you're looking for a comforting and cozy pasta recipe for a cold rainy day or a lighter pasta dish for a hot summer day, I've got your back! Most of these recipes are family-friendly and are 'dump and start' recipes that you're going love as they're so easy to make and taste absolutely amazing.
Super creamy and rich Instant Pot Macaroni and Cheese cooked in under 20 minutes! Made with 3 kinds of cheese, you will never want to have it any other way!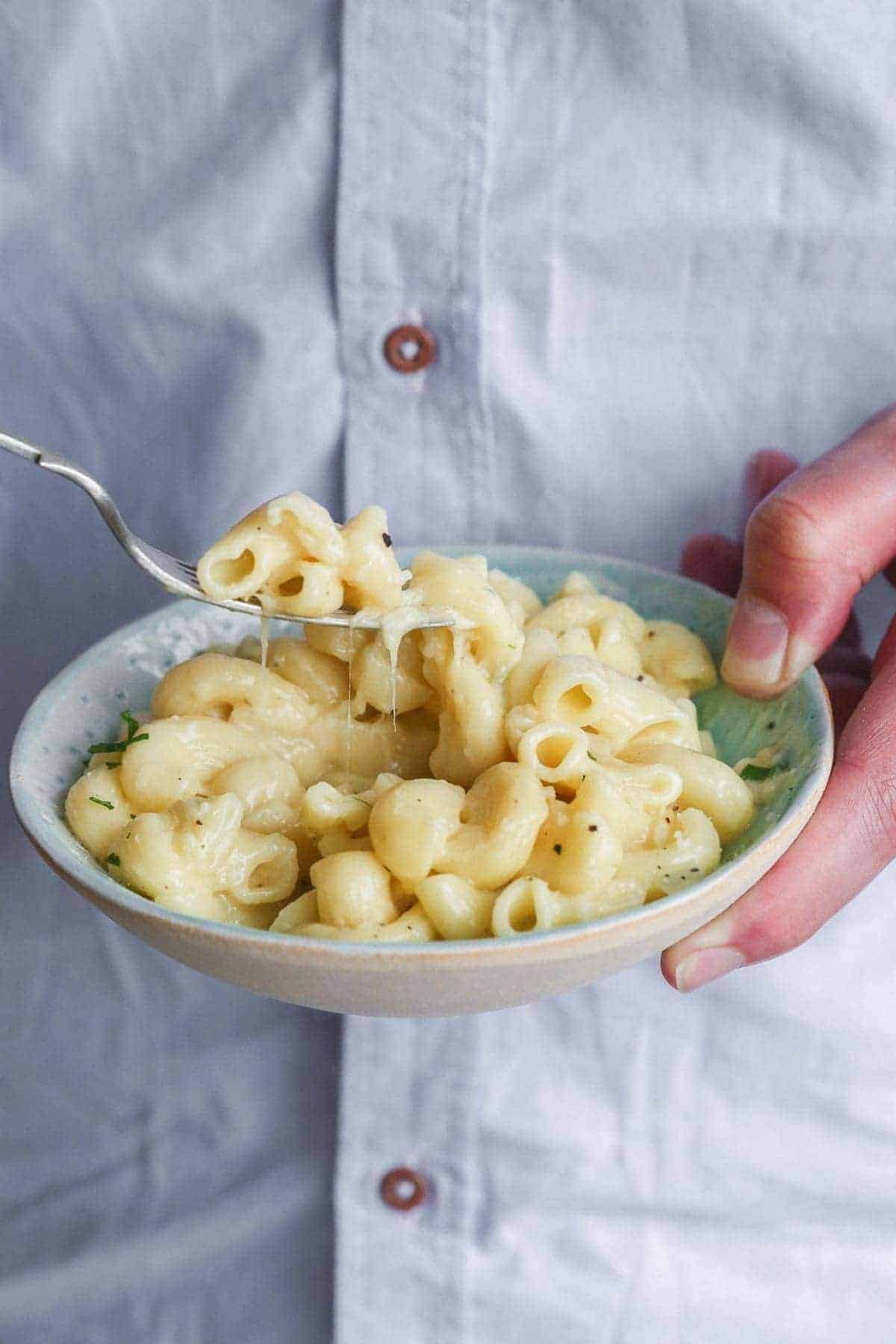 Easy one pot Instant Pot chicken Alfredo pasta with mushrooms. This Alfredo pasta is so easy and quick to make, and makes a wonderful meal that the whole family will love! It is so creamy and indulgent that you won't be able to stop at just one bowl.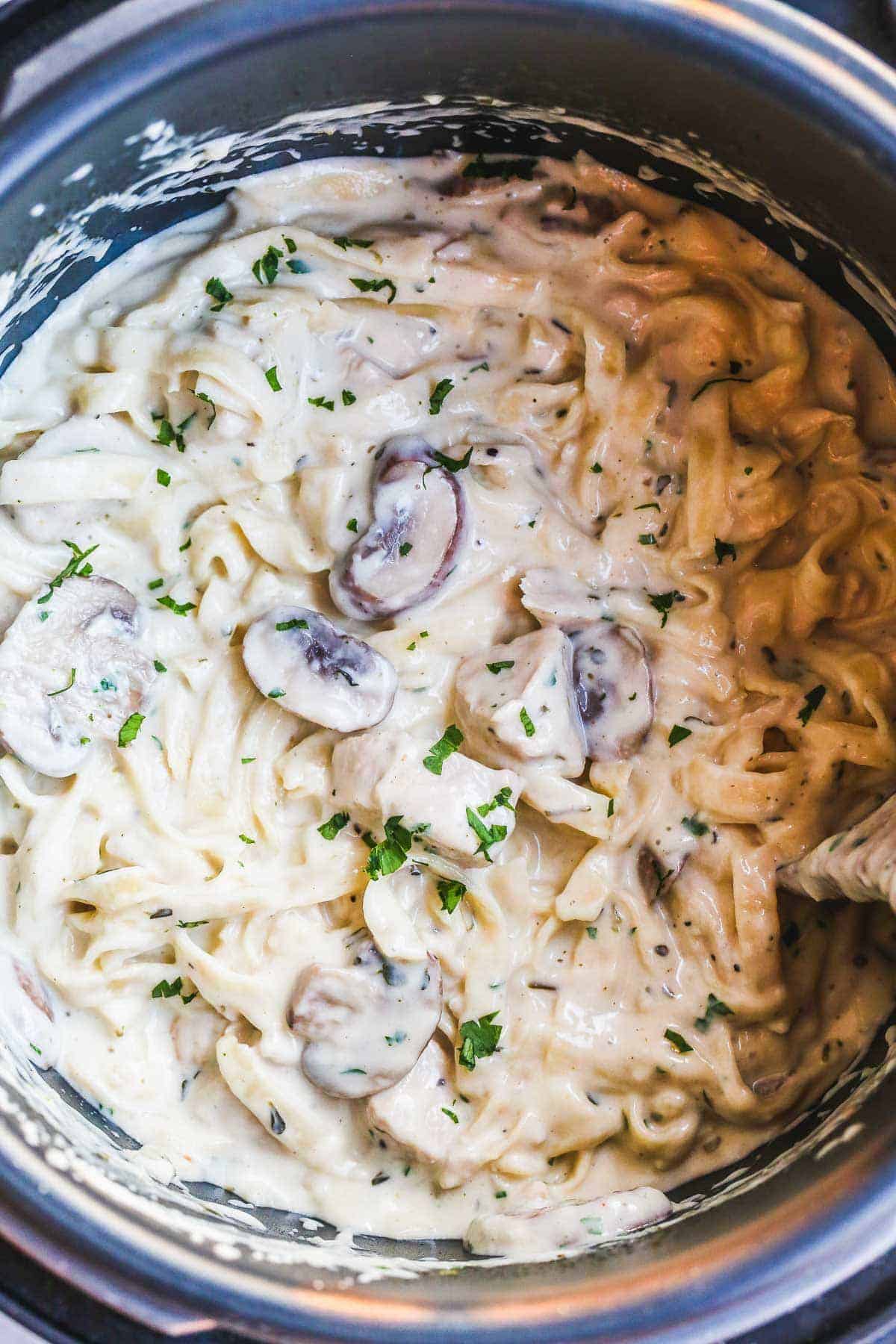 This Instant Pot Chicken Soup is easy comfort food, and perfect for a quick midweek lunch or dinner meal. It's so easy to make, and requires very few and simple ingredients! Feeling like you might have caught a cold? You need a bowl of this soup as it will definitely warm you up and make you feel better!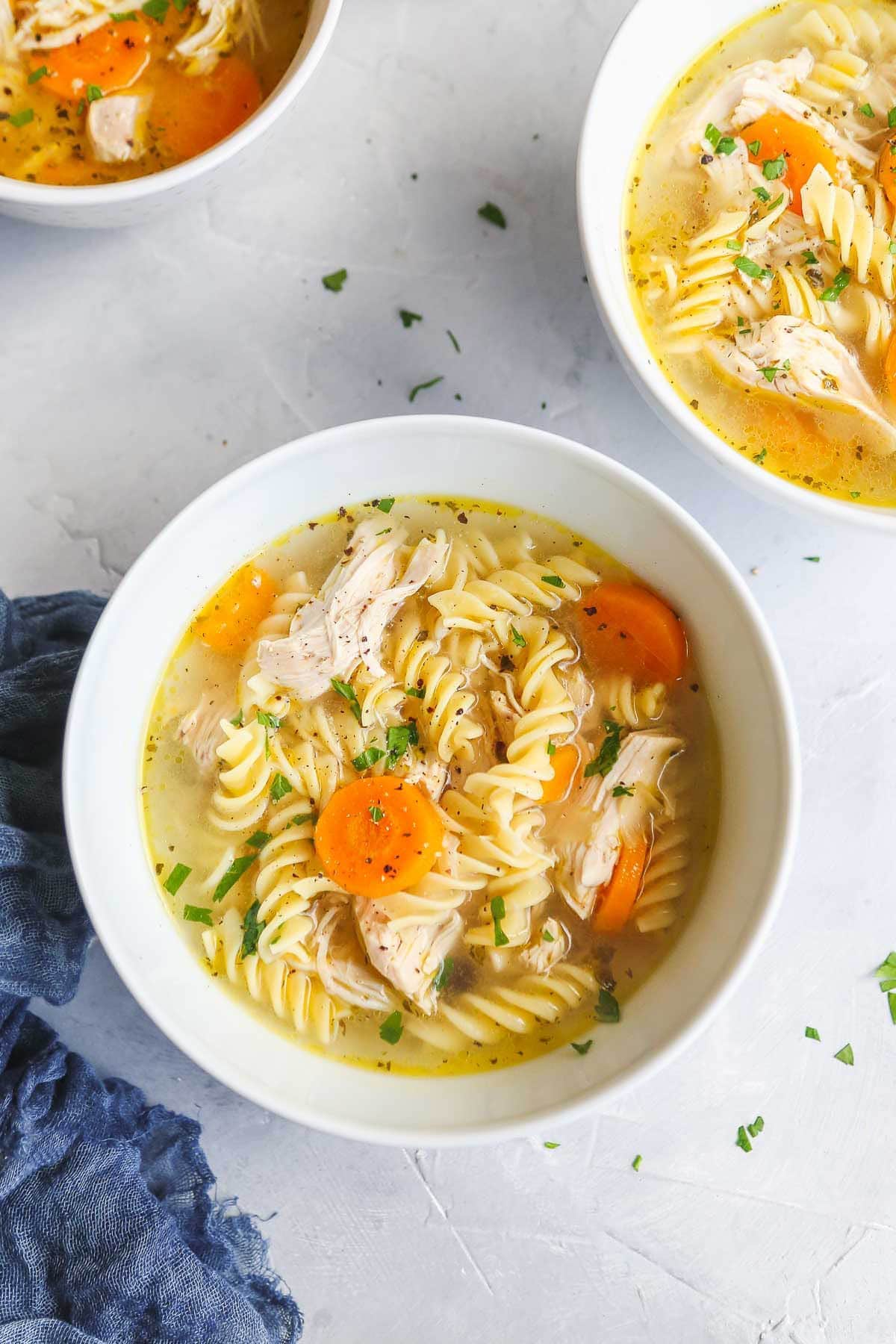 Shrimps, pasta, sundried or cherry tomatoes, tossed in lovely sauce and a kick of chili! What's not to love? Try this recipe once, and it will become a regular on your monthly menu rotation.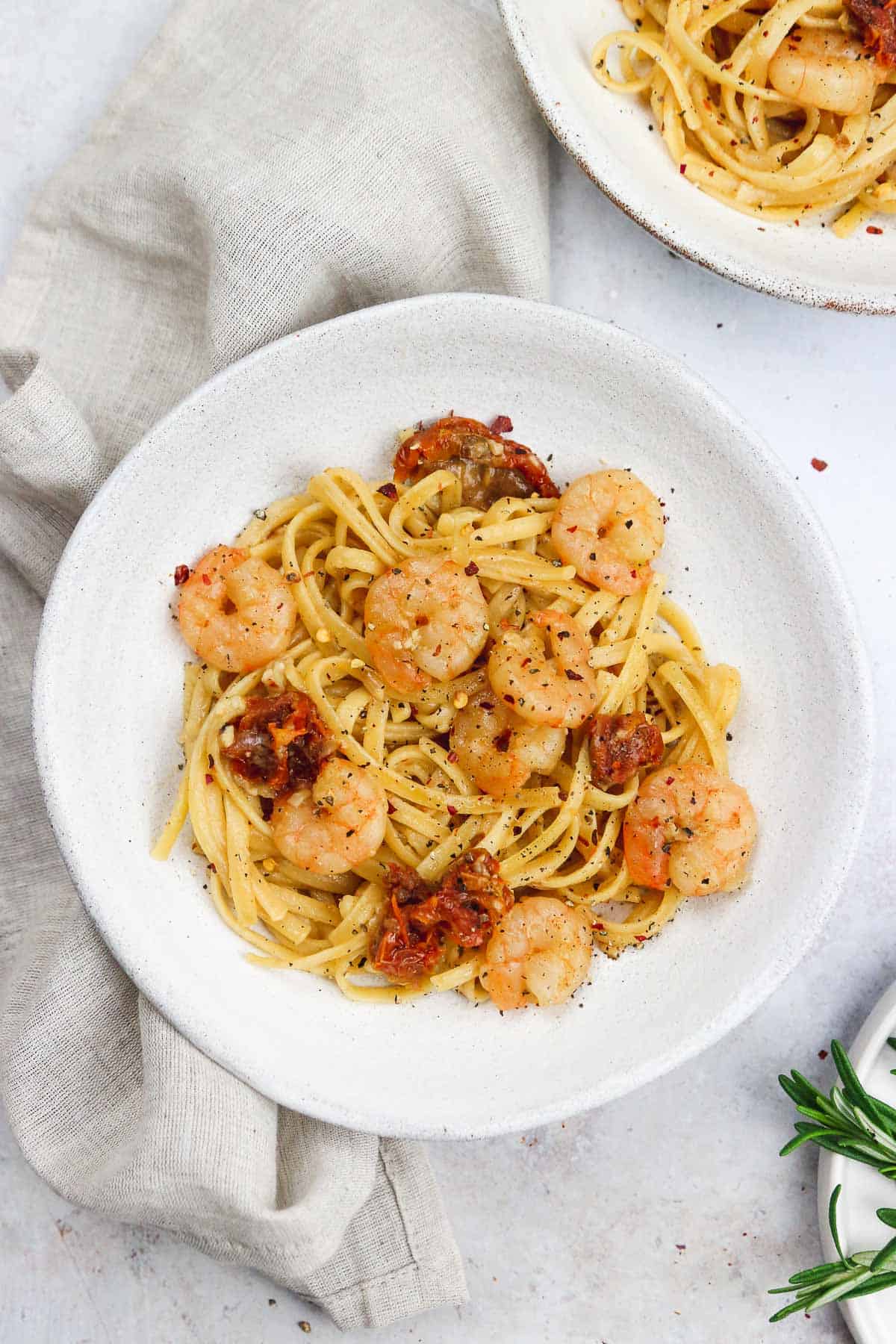 Looking for something healthy? Pasta e Fagioli is an Italian pasta bean recipe.
This hearty soup is perfect for a chilly evening as it will not just fill you up, but it will also keep you warm. This vegetarian soup is full of protein and creaminess, it's made with simple affordable ingredients and takes less than an hour to make
If you love sun-dried tomatoes as much as I do, then you will love this chicken tortellini recipe. This dish is family friendly as it's loved by adults and children alike and takes just 20 minutes to make from start to finish.
This Vegetarian Fajita Pasta is full of flavor! It's made with lots of fresh veg and beans, with a creamy sour cream and cheese sauce and then topped with fresh avocado for extra flavor and freshness.
An Instant Pot version of the good old classic stuffed shells! This recipe is made so easy as instead of spooning the filling into the shells, just put the filling into a piping bag (or a ziplock bag) and pipe into the shells. It's so much faster and easier that way!
Rich and creamy pasta in smooth vodka sauce! Made with butter, garlic, tomato, crushed tomatoes, vodka, rigatoni pasta, red chile flakes, heavy cream, Pecorino Romano cheese, and fresh basil. One of the best things about the Instant Pot is cooking the pasta right in the sauce from the beginning, and this recipe shows you how amazing the results can turn out!
To me, comfort food means lots of carbs! And this recipe is proof that pasta and potato go so well together. Give this Instant Pot creamy sweet potato pasta a try, you won't regret it.