Quick, easy and healthy Instant Pot recipes that are perfect for families to make even on the busiest weeknights. In this round up I've included recipes for breakfast, dinner, sides, and meal prep.
I first got an Instant Pot just last year, and my idea was that I needed one of these gadgets that everyone's talking about just to quickly cook my beans. As I got it and learned how to use it, I started to use it for much more than just cooking beans. I cooked dinner, made desserts and made so many amazing dishes in this amazing gadget. I ended up buying 3 Instant Pots!
This was my first Instant Pot, then I later got this Lux, and just a month ago I got the Ultra. Can you tell that I'm probably a bit too obsessed with Instant Pots?
Owning 2 or 3 Instant Pots is great for times when I'm cooking dinner, and it means that I can cook 2 different things at the same time. For example, I can cook Instant Pot Shrimp and Broccoli in one, and rice in the other. Sometimes I use all of the 3, especially when the whole family is over and I have to cook for a big group.
Healthy Instant Pot Recipes
Easy 8-ingredient Instant Pot beef and broccoli cooked in 20 minutes or less! This is much healthier and better than take-outs as it's not greasy and it's made for just the fraction of the cost.
If you're like me and you love beef and broccoli, and you also love shrimps. Then this Instant Pot shrimp and broccoli is for you! So easy and it's probably the quickest meal you can make in the Instant Pot. It cooks in just 0 minutes.
This Instant Pot Hibachi steak recipe is probably the most popular Instant Pot recipe on my blog! Steak, mushrooms, and zucchini cooked in a delicious sauce. So many of you have made it and LOVED it, and if you still haven't tried it, then save the ingredients to buy next time you go grocery shopping and make it!
Did you know that you can make the best potato salad in your Instant Pot and cook the potatoes and the eggs at the same time? Here's a fantastic Instant Pot potato salad recipe that you MUST try!
This Instant Pot Mustard chicken recipe is a family favorite! No, it does not taste too mustard, and yes it's absolutely delicious! Try it, and it will quickly become a regular on your monthly rotation.
Creamy Instant pot Tuscan chicken with spinach and sundried tomatoes. This dinner is loved by the whole family and takes less than 40 minutes to be ready. Creamy, comforting and delicious!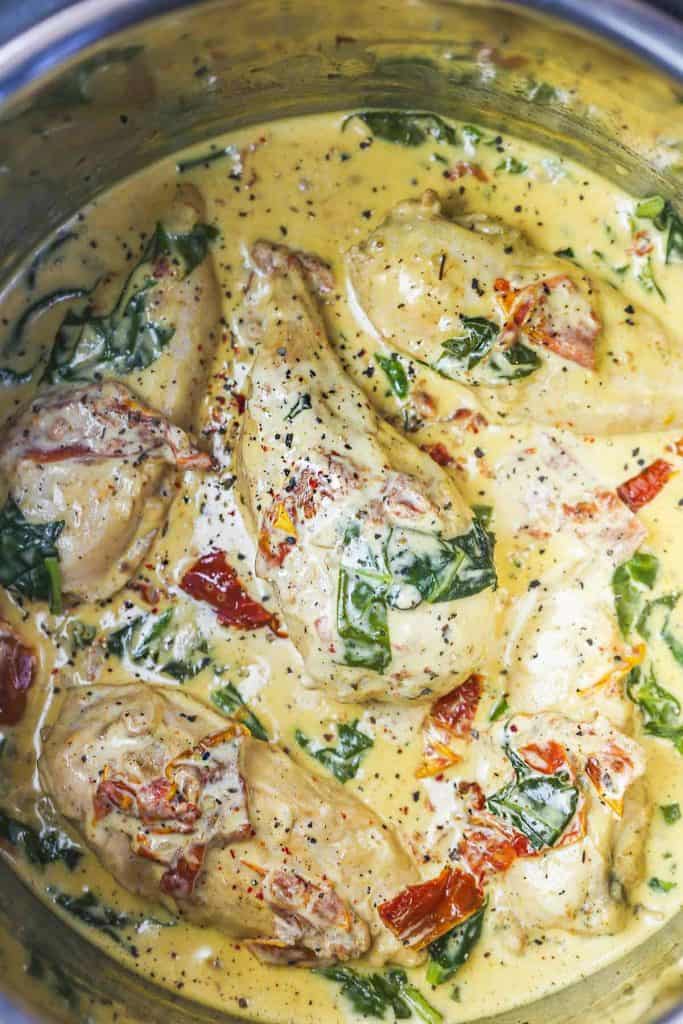 This hearty Instant Pot chicken soup will warm you up on cold winter days! It's so easy to make, and requires very few and simple ingredients! And trust me, you won't be able to stop at just one bowl.
Looking for a super quick and easy chicken recipe? These Instant Pot fajitas will change your life! All you need is a few simple ingredients, 10 minutes, and an Instant Pot.
These Instant Pot potatoes are cooked to perfection with butter, herbs, and garlic. Served with grated parmesan cheese and chopped parsley. A wonderful side dish to go with any meal, and ready in just 20 minutes!
Healthy Instant Pot burgers that require very minimal effort as they cook in your pressure cooker. This is the perfect dinner on days when you have no time or too lazy to cook.
These Instant Pot Fajita rice bowls are so quick to make, filling and full of flavor! They make feeding the family so easy, and will soon become one of your favorite Instant Pot recipes.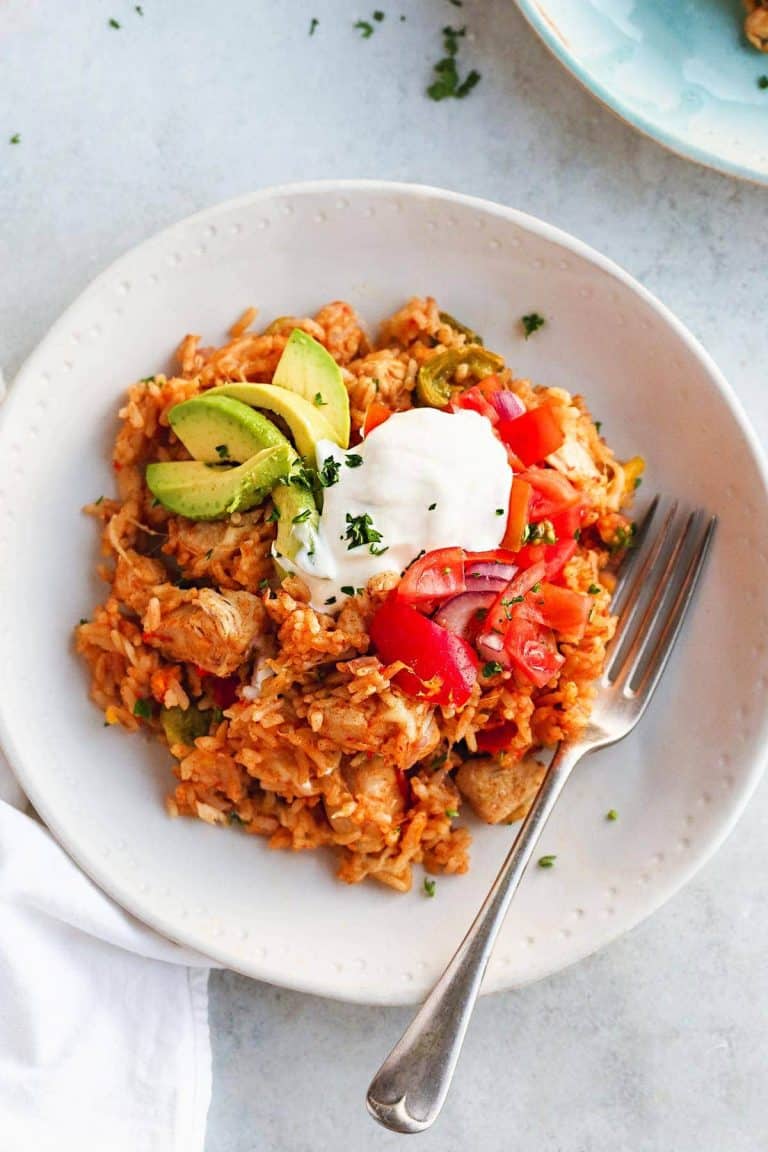 Quick and easy Instant Pot creamy tomato soup topped with crispy parmesan chickpeas. Super smooth and creamy, warming, colorful and filling! What's there not to love?
This Instant Pot vegetable barley soup is PACKED with so many vegetables which makes it so healthy and nutritious!
This delicious Instant pot Mexican Cauliflower Rice Bowl makes a wonderful low-carb meal. It's so delicious and perfect for lunch or dinner. 
This creamy, hearty Instant Pot wild rice soup warms you from the inside out and is so easy to make–a set and forget situation! Try it once, and you'll keep wanting to make it on repeat all winter long!
Instant Pot short ribs become so tender – without all of the cooking time that's normally needed to transform boneless beef short ribs. Healthy, quick and delicious.
Instant Pot Millet Porridge makes a tasty, easy, and healthy breakfast. It's naturally gluten-free, and a great alternative to oatmeal.
This Instant Pot beet salad is one of the easiest and healthiest things that you can make in the Instant Pot. Very simple ingredients, and perfect for meal prep.
Easy Instant Pot turkey and sweet potato chilli that the whole family will love! It's so easy, comforting and family friendly.
If you love Asian flavors then this Vietnamese Instant Pot chicken corn soup is a must-try! A large batch of this soup is ready in just half an hour from start to finish.
This Instant Pot Jambalaya is packed with lean protein and vegetables! A great dinner recipe that you'll hope that you'll get some leftovers left to devour on the next day.
Light and healthy Instant Pot ginger carrot soup that you're gonna love! The ginger-carrot-coconut milk combo makes this soup so unique and delicious.
I never thought of cooking salmon and rice pilaf in the Instant Pot at the same time! You don't own 2 Instant Pots? No problem! Make this Instant Pot Salmon with Pilaf recipe as a one-pot meal and it will change your life! A whole meal ready in just 15 minutes!
Chinese restaurant-style Instant Pot fried rice, it's perfectly seasoned and loaded with flavors, vegan, customizable as per your diet, with your favorite mix-ins and is super easy to make.
This Instant Pot Fish Stew is a perfect way to incorporate more fish into your diet! And it only takes 20 minutes to make start to finish in your Instant Pot.
Also, make sure to check out this list of 35 Instant Pot recipes for beginners.